Missing pin information on schematic when I need it
in progress
You can see pin names only when you hover over a component, so you can see pin names for only one component at once. It's important to see all pin names simultaneously to make decisions during editing or to understand schematic during reading.
This feature is so necessary that Cornelius Robinson hardcoded it in SVG!
But adding pin names in SVG is a time-consuming process and you need to add pin names to terminals anyway. So I propose to add to the Flux schematic editor selector similar to Layer Selector in PCB view.
Show/Hide:
pin names
controls
simulation plots
designators
values
etc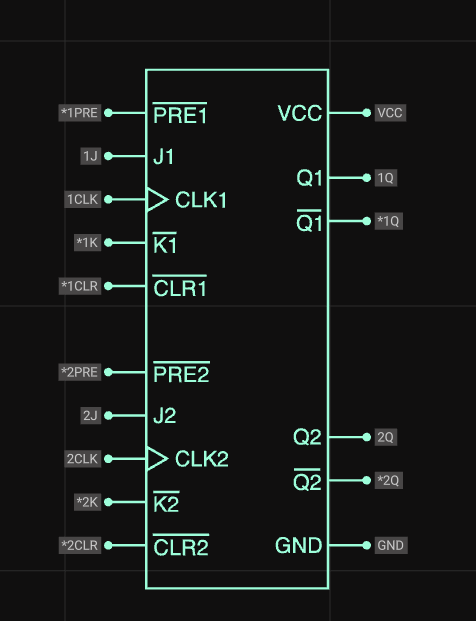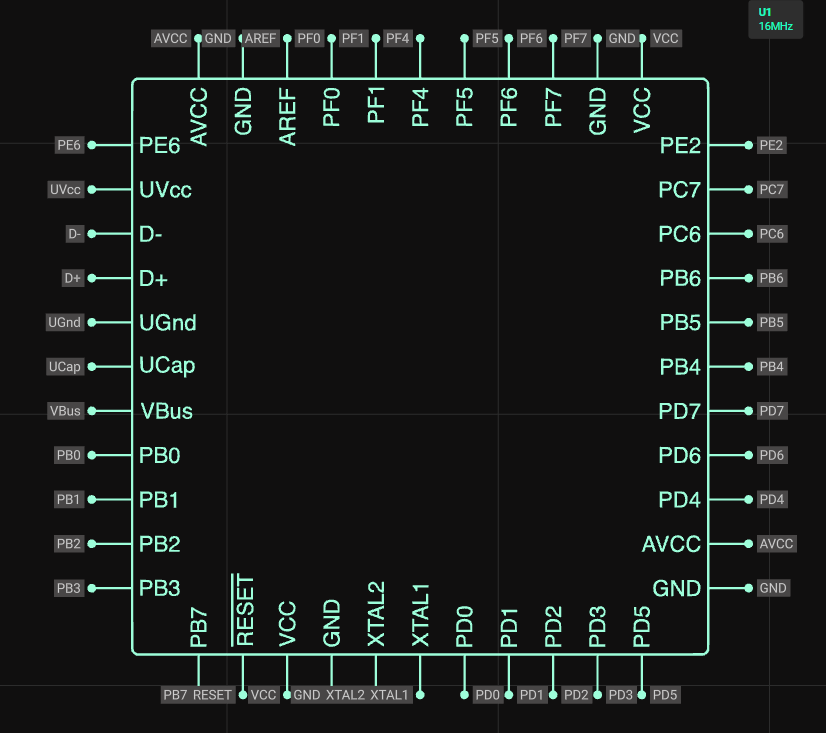 marked this post as
in progress
marked this post as
planned
Merged in a post:
It's difficult to see pin name and number when connecting parts
As a rule of thumb, and very important symbol feature is to have the Pin Name visible "at all times" inside the box of the symbol and the pin Number to be visible on "top of the pin".
While trying to read a schematics that has several ICs, it becomes ever so important to read a page with a single look.
Now you have to hover the mouse over to see the pin name of one IC and then go to the other one to see the name there and in the mean time you have lost track of the pin that was in the first symbol.
marked this post as
in progress
Merged in a post:
Pin Names Disappear when not hovering over them
It's extremely annoying when trying to implement an IC to find out that the pins disappear when you aren't immediately hovering over it. I would be fine with this feature if every single component didn't have a dozen different versions made by creators, all with different pin names and orientations.
marked this post as
planned